El próximo Domingo de madrugada, durante la emisión del nuevo episodio de The Walking Dead, la cadena AMC anunció que lanzaría el primer tráiler de la esperada serie de Preacher, que viene de la mano de Seth Rogen y Evan Goldberg, y que adapta la irreverente obra de Garth Ennis y Steve Dillon. Pero para ir abriendo boca han mostrado estos primeros y desenfrenados 15 segundos de las primeras imágenes de la misma.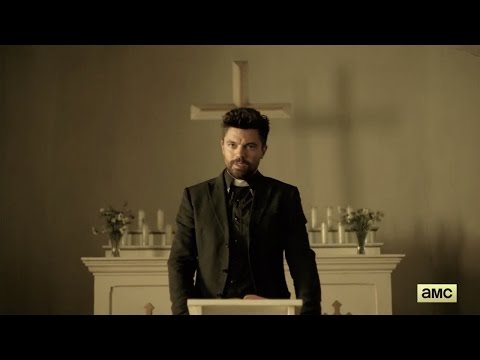 The following two tabs change content below.
Sevillano criado en la Tierra 616, y por tanto marvelita desde shiquetito. Mi primer cómic americano fue La Patrulla X nº 72 (vol 1), Lobezno vs Dientes de Sable, regalado por mi querido tío Obivalderobi. A partir de ahí se desata el frikismo en mí cual poder mutante latente. Amante de la lectura en todos sus formatos, y por supuesto del 7º arte en su totalidad.
Latest posts by Samuel Valderas (see all)