Tal y como habían anunciado la semana pasada, durante la emisión del episodio de The Walking Dead de la pasada madrugada, la cadena americana AMC ha emitido en exclusiva el primer tráiler de la futura serie Predicador, que adapta el gran cómic de Garth Ennis y Steve Dillon, y que viene de la mano de Seth Green y Evan Goldberg.
En el tráiler podemos ver una secuencia de nuestro protagonista, el reverendo Jesse Custer, protagonizado por Dominic Cooper (que la verdad podían haber puesto un poco más desaliñado, y no sólo con esa barba de 3 días…) al que un chaval le pide que se encargue de su padre, mientras vemos escenas muy rápidas de lo que nos espera ver en la serie, como por ejemplo Tulip (Ruth Negga) y el vampiro irlandés Cassidy (Joe Gilgum).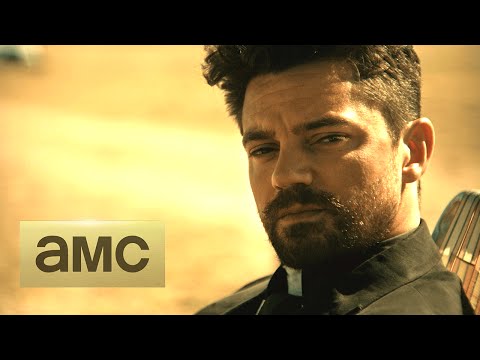 The following two tabs change content below.
Sevillano criado en la Tierra 616, y por tanto marvelita desde shiquetito. Mi primer cómic americano fue La Patrulla X nº 72 (vol 1), Lobezno vs Dientes de Sable, regalado por mi querido tío Obivalderobi. A partir de ahí se desata el frikismo en mí cual poder mutante latente. Amante de la lectura en todos sus formatos, y por supuesto del 7º arte en su totalidad.
Latest posts by Samuel Valderas (see all)